So I know it might be the tourist-y thing to do, but I'd heard about this place from guidebooks and from folks on TV, like Ina Garten. Berthillon supposedly had the, and I quote, "best ice cream in the world." It was enough to make me try it.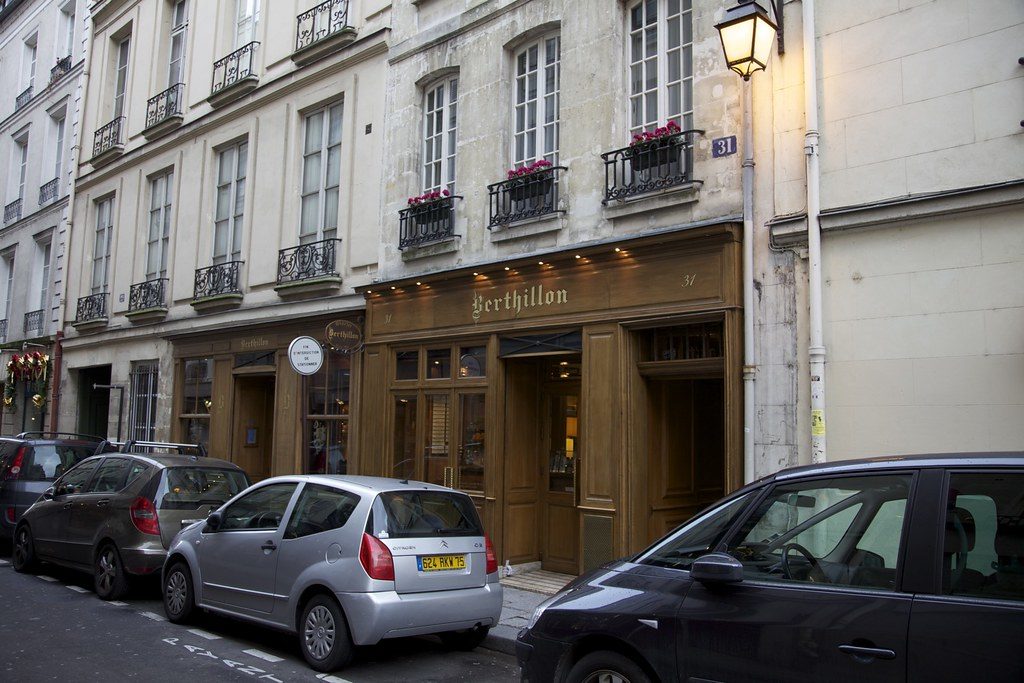 During my last trip, in the summer of 2018, they'd opened a second store right across the street, and one assumes it's to serve all the folks flocking to this street in the summer months. You can get take-away or eat in the salon.
If you don't get to this street, shame on you, but for reals, the ice cream and sorbets are sold in other parts of Paris. Look for their logo, the "B," and be rest assured, you can sample some of their stuff without too much trouble.
So the location of the island is pretty close to where Notre Dame is. You can walk across the bridge and as a destination, it's a cool little island, and is one of the more expensive places to live in all of Paris. If you like ice cream, it might be the best place to live in the world.
How is the ice cream, then?
So I am not sure I am qualified to say if this ice cream is the world's best. I mean, how can that even stick? We can possibly say it's the best ice cream I've had, and then you might be impressed? I make my own ice cream from time to time and I've sampled a lot too, and given my age, you can be fairly certain that I've had a lot of ice cream experiences. And I'm gonna give in here and agree with Ina Garten. I think this ice cream is some of the best I've ever had.
So the flavor I kept going for, which is now easily found in my local Whole Foods from brands like Jeni's, is the salted caramel. It's also my favorite, probably, of any ice cream flavor. I like salt and I like the flavor of brown, melted sugar. Look for a label such as beurre-salé and that's what we're talking about. I've had their chocolates. I've had their very-intensely flavored sorbets, which I think are incredible. I've never had anything I didn't like.
Which is to say, get a flavor that looks interesting to you, and know that you can order a cone or cup with scoops from multiple flavors. Try them out, or steal some from your friend(s).
The ritual I've followed is to always get my glacé to go, and I walk around the corner (to the south, make a left) and start to cross the bridge. You'll see once-famous fine dining restaurant (La Tour d'Argent) on the opposite side of the bridge, and Paris's patron saint overlooking the water. There are some indentations in the bridge, so you can look out, and I hate to say how many times I've stood in one of those things, almost religiously scooping out ice cream from the cup, and into my mouth, with a smile a mile-wide, trying to remember the whole experience: the creamy texture, the intense flavor, and the whole scene around me. I know I'll have to leave, and then it will be uncertain when I can ever enjoy that little coupe of ice cream again.
Luckily Paris isn't the only place to get ice cream. But you should still go. Trust me.
Berthillon
29-31 rue Saint-Louis en l'île
75004 Paris France