The art museum in Richmond, Virginia has changed a lot since I moved to capital of Virginia, about twenty years ago. Since then, they have a new addition, which now serves as the entry point for visitors. There's a really decent restaurant, Amuse, on the top floor, that overlooks open space behind the museum. And while special exhibits carry an admission fee, the museum is otherwise free. Twice I've become a member and enjoyed special exhibits at no extra cost. Members also enjoy free parking in the museum's adjacent parking deck.
In August 2019, I went to the VMFA to attend a musical performance, part of VCU's GSIM event, bringing global musicians together each year. It's but one example of how the museum uses their large atrium space to add value to their art collection by bringing diverse audiences to the museum.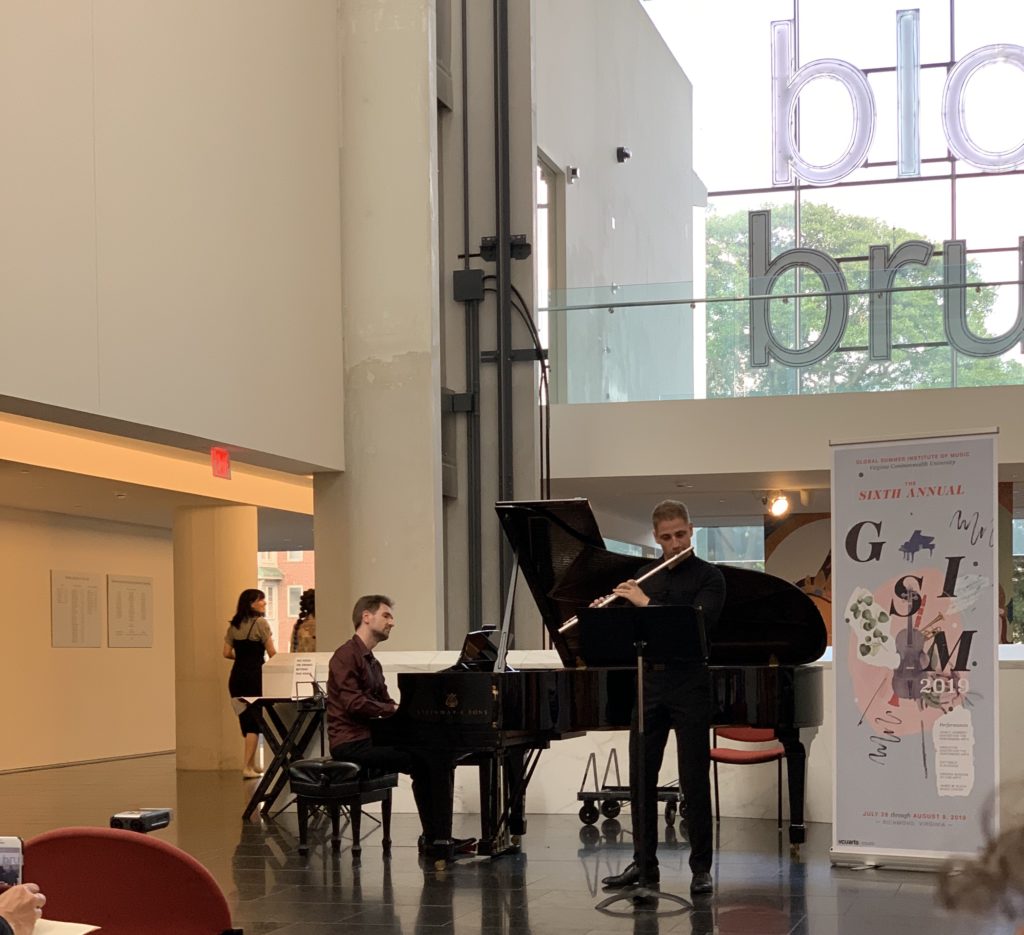 So we are currently re-thinking the role of the school library in schools. They shouldn't just be a place to go grab a resource (read: book). They should also be a space where things happen. Think of a plaza in a large city, like Madrid or Mexico City. It's a place people gather, conduct business transactions, eat, become entertained.
It's what I really like about the VFMA. You can have a beverage outside over the weekend. You can hear music, or see a cultural performance. And like many art museums, the collection is always changing with special exhibits. And you can think of the VFMA as a place to see fine art, sure, but it's also a place to hang out, to be social, and to think.
And for someone like myself who does not live in the city, proper, it's always a great excuse to get out of the house and visit the city. It's located on Arthur Ashe Boulevard and nearby all kind of interesting places to eat.
Virginia Museum of Fine Arts
Open 365 Days a Year
200 N. Arthur Ashe Boulevard
Richmond, Virginia USA
23220-4007